The Boucher Sessions
I'm excited to say that I'm now an ambassador for the passionately crafted, sonically and aesthetically outstanding Boucher Guitars. I am truly honoured, privileged and humbled to be performing on these meticulously handcrafted instruments and I thank Boucher Guitars for their tremendous support. My SG-51with soloist concert pack is the finest acoustic guitar that I have ever played. The tone, resonance, dynamic flexibility, beauty and comfort of this guitar offers so many possibilities for creativity and expressiveness that it's hard for me to put it back in it's case at the end of the day. Over the next few weeks I'll be releasing "The Boucher Sessions", a video series of original compositions and my interpretations of cover songs featuring my SG-51. Here is the link to check out all of the videos in the series: The Boucher Sessions
If you'd like more information about Boucher guitars click here. Also, to be notified when I post these videos just click here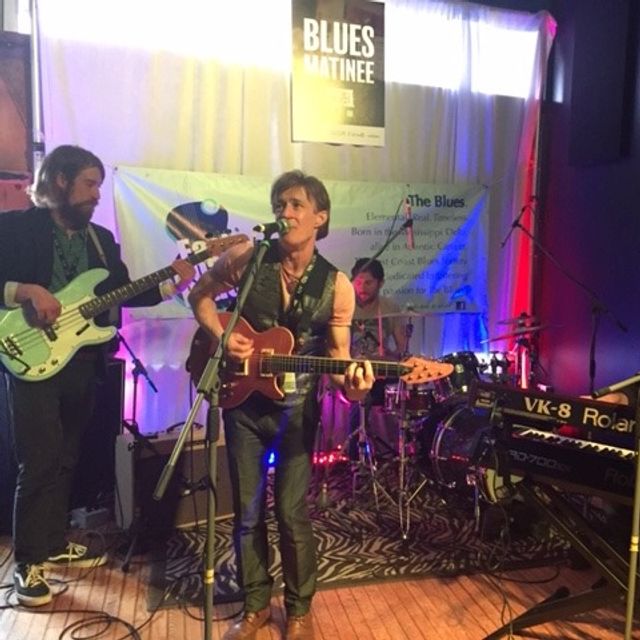 The Spirit of Woodstock
New Single
Last summer was the 50th anniversary of Woodstock. Although I was only 11 years in 1969, my lifelong belief in the power of music was established that summer. Although I have a somewhat romanticized, child's, magical recollection of that time, the messages of equality, peace, love and respect for all in the music of the peace movement of the 60's has shaped me for my entire life and is the reason I became a musician. Last summer, I wrote this song, wondering what happened to us after Woodstock? How did we change and where did we lose that youthful energy and enthusiasm to create a better world for everyone?  I didn't finish the song, as I don't like to accentuate negative energy, but I do remember thinking that the youth movement of the sixties was a special time that has never been repeated....and then....
Seeing how the events over the past summer have awakened the passion of youth around the world, delivering a renewed sense of optimism, I am hopeful that their initiative and commitment will be more sustained, universal, successful, and lay the groundwork for permanent change. I was re-energized and finished the bridge of the tune, and humbly offer it as an opportunity for my fellow "boomers" to reflect on our youthful passion, embrace this opportunity and join our children and grandchildren to commit to making this world a better place. I believed it in 1969, and I believe that the Spirit of Woodstock is still out there, Hope you get a chance to have a listen my friends,
All the best,
Dan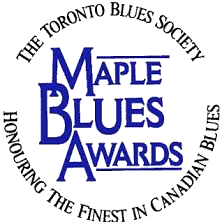 Dan Doiron Nominated for maple blues award
Dan Doiron received his first national nomination for a Maple Blues award for new artist of the year in 2019. These awards recognize achievement in the blues genre in Canada and the nominees are selected by a panel of 45 music industry professionals from across the country.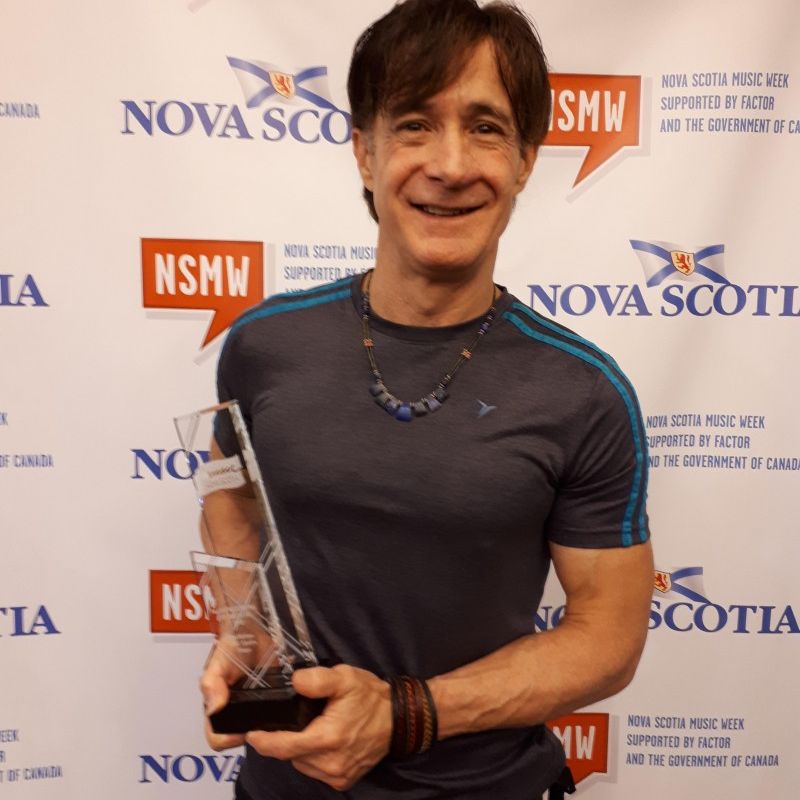 Livin' Centre Stage is Blues Album of the Year
The 2018 Music Nova Scotia conference was productive and rewarding for  singer/songwriter guitarist Dan Doiron. Performing to enthusiastic audiences at two solo showcases, followed by meetings with festival buyers, the weekend culminated with Doiron receiving the award for Blues album of the year for his latest recording Livin' Centre Stage. 
The new album , his fourth release since stepping out as a solo performer in 2011 was inspired by his Live Centre Stage project, (www.LiveCentreStage.com), a program that encourages others to follow their passion regardless of age or stage in life. Celebrating his 60th birthday a few weeks ago Doiron said, "I've been involved in the music industry for over forty years and have been nominated for several awards, but this is the first time that I've won, so I guess that shows it's never too late to follow your dreams!"